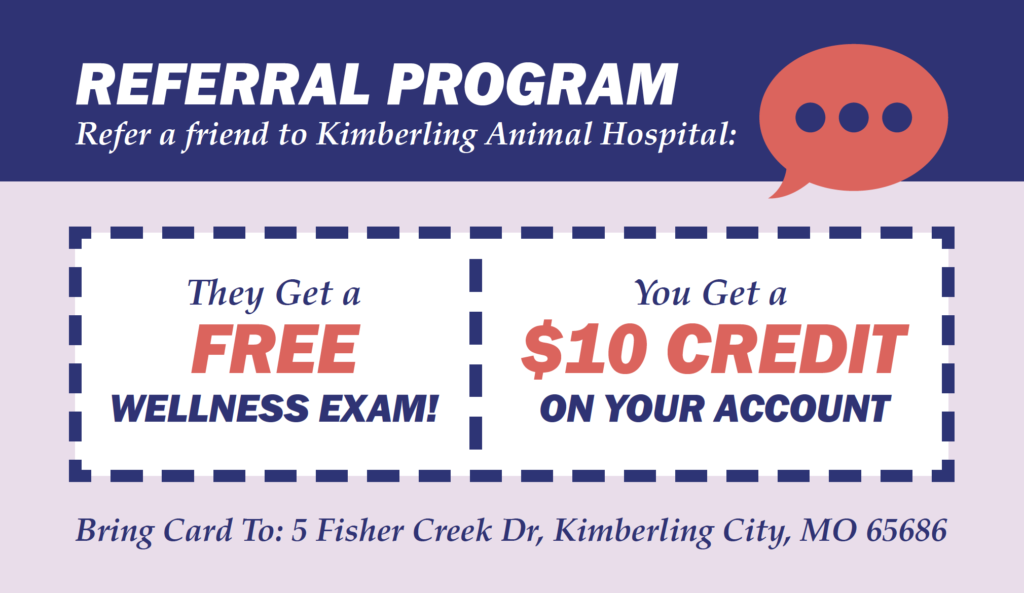 At Kimberling Animal Hospital, we are dedicated to improving the quality of life and health of our patients by providing them with world-class veterinary care.
We aren't limited to our current clients and it is our goal to help as many animals in our community as possible! The greatest compliment we can receive is a new client referral and we proudly offer a referral incentive for existing clients.
If you refer a new client to us, they will receive a FREE first wellness exam, and we will happily give you a $10 credit on your account which can be used toward any veterinary service.
To get your client referral discount, simply download our referral card and pass out to as many people as you like—friends, family members, neighbors—anyone! Be sure to fill in your name on the card so you receive your credit! There are no limitations and you can refer as many clients to our hospital as you like! Once they become a new client, you'll get a $10 credit on your account.
Thank you and we look forward to caring for as many pets of our local pets as "pawsible!"