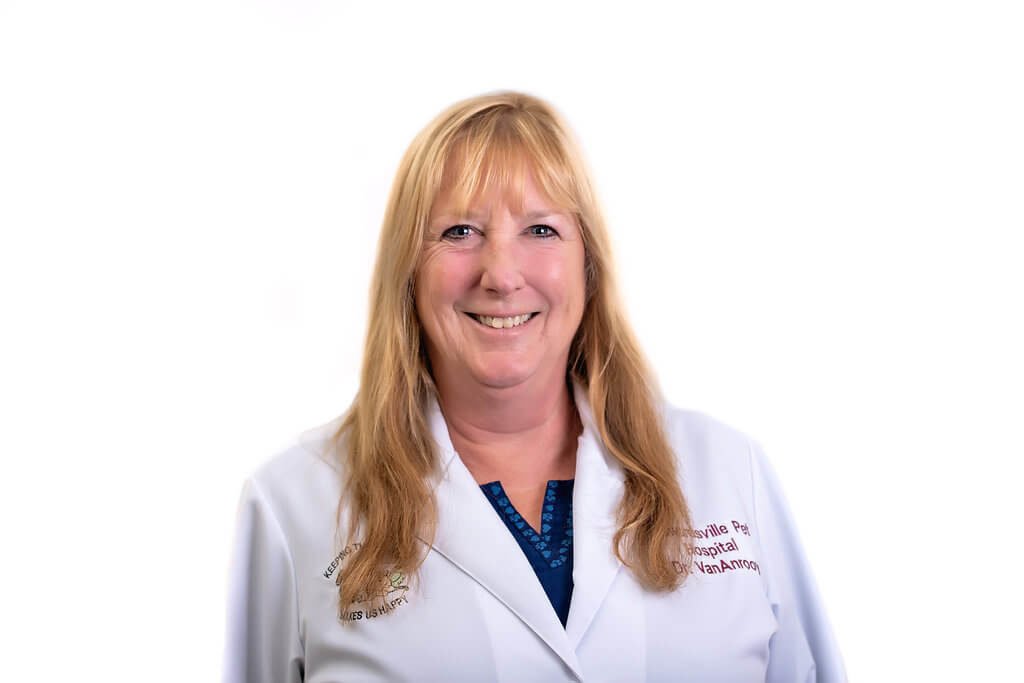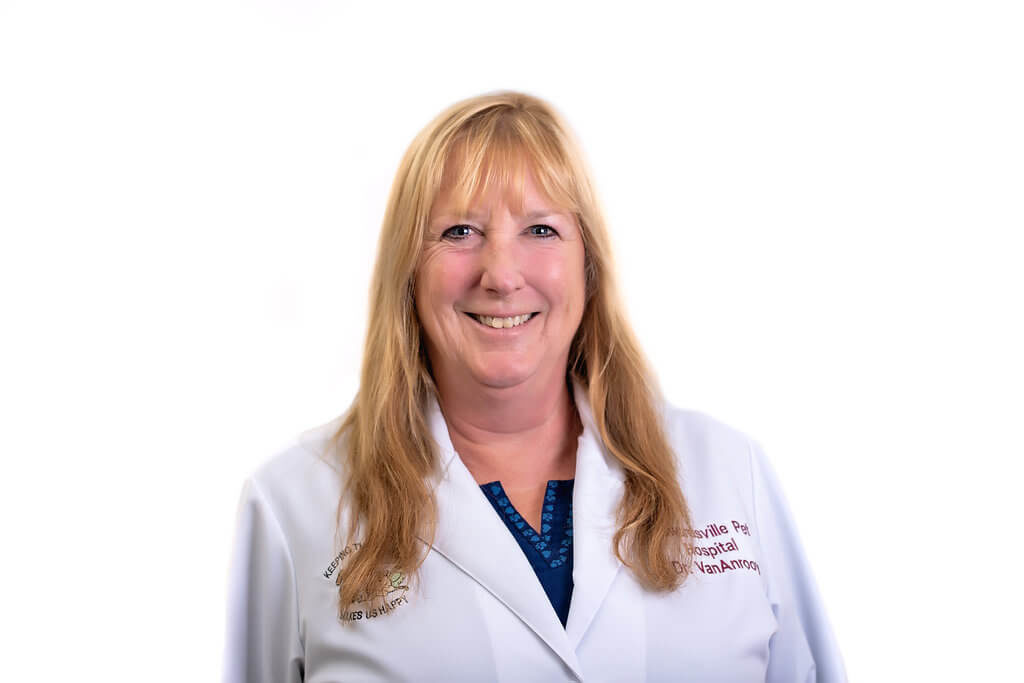 Dr. Karen VanAnrooy, grew up in St. Joseph, Michigan and recently moved to the area. She earned a DVM degree from Michigan State University in 1979. Dr. VanAnrooy has operated Edwardsville Pet Hospital since 2000. Previously she has worked at Stonegate Animal Hospital and Webster Groves Animal Hospital in St, Louis, Missouri and at Northgate Animal Hospital in Southern Illinois.
Dr. VanAnrooy has experience with laser therapy, ultrasonography, and stem cell therapy.
In her spare time, Dr. VanAnrooy enjoys spending time with her husband, Jeff. She also shares her home with two German Shepherds, six cats, ten Angus cows, and four Arabian horses.